Law Department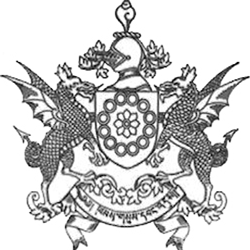 The Law department was established in the year 1977 under the Government of then Chief Minister Kazi Lendup Dorjee. The Department since then has been efficiently catering to the needs and wants of the people of Sikkim, bringing out different Laws, Rules and Notifications in the Official Gazette of the Government of Sikkim, after having received the assent from the Governor or President as the case may be.





The Law Department, working under different State Governments over the last 44 years, has always been ensuring that justice is made readily available to the masses.

Lok Adalats have been constituted even at the block levels to ensure speedy delivery of justice at the doorstep. In addition, Atrocity Court, Human Rights Court, Family Court have also been constituted. Simultaneously, traditional laws as practiced by the indigenous people have also been protected.

1. Infrastructures have been created for legal administration. New complexes have been built in all four districts. The High Court building has also been newly constructed.

2. The State ranks high in the number of pendency of cases. There are minimum backlog of cases.

3. For the first time in the history of the State, 2 Sikkimese have been appointed to the post of Judge of High Court.

4. A number of Commissions have been constituted under the Commission of Enquiry Act, 1952 which are as under :-

a. Commission to look into the cases of local employment in the private sector organizations in the State.
b. Commission to look into the cases of accidents etc. in various hydroelectric projects in the State.
c. Commission to look into the cases of loss of deposits in private finance companies/non-banking financial institutions.
d. Commission to enquire into forged/fake Sikkim Subject Certificates/COIs, Domicile Certificates etc. and issue of Trade Licenses to unauthorized persons/individuals.
e. Commission for making comprehensive enquiry on sale or lease or transfer of land in any manner from private individual land owners to organizations, companies, industries etc.

5. The Sikkim Lokayuta Act 2014 came into force from 27th February, 2014.

6. The Lokayukta for the State of Sikkim was established on 27th February, 2014.

7. State Human Rights Commission was constituted on 20th November, 2014.

8. Sikkim Promotion of Local Employment Act was passed in 2008.

9.
During the period since its inception, the Department has scrutinized and vetted numerous numbers of bills pertaining to various department and took action for publication in the State Government Gazette after having received the assent from the Governor or President.